One of the reasons I launched KEF Media 30 years ago this April was because companies engaged in video news release distribution in those days presented hyper-inflated audience reach numbers to agencies like the one where I once worked.
I'd look at a report from the vendor I hired and I knew there was no way on God's green earth that the VNR about my beer company client's tractor pulling event reached 100 million viewers.
Sorry to say, folks, things have changed very little, especially now that the Internet is here. Gross over-inflation of "audience reach" or "impressions" or whatever metric you choose seems to be the norm for way too many of our competitors.
The problem for PR agency account teams comes when your clients begin examining these numbers:
"Wait…300,000 viewers saw this in Milwaukee on a non-network affiliate at 5:30 AM?" or "Some half-baked, TV show appearing on a two-bit Long Island TV station reached 76,000 viewers?"
I'm calling bullsh…er…feathers, just like your client would.
Like you, we value accuracy. In reports to our agency clients, we also steer clear of squishy terms like "probable impressions" or "possible audience reach" because they're meaningless in marketing.
I'm looking at one of our competitor's reports right now. It is one an agency client sent to us after our recent satellite media tour with a celebrity did not achieve the same unbelievably astronomical numbers the competitor claimed it produced with an SMT last year featuring the same celebrity.
The agency wanted us to compare "apples to apples," so we did - and I'll share.
Let's call the competitor Dewey-Cheatum Media. The very first airing at the top of Dewey-Cheatum's report is a paid airing on something called the "Soul of the South" network's WDVB "affiliate" in New York City at 8:00 AM.
Sounds impressive, right?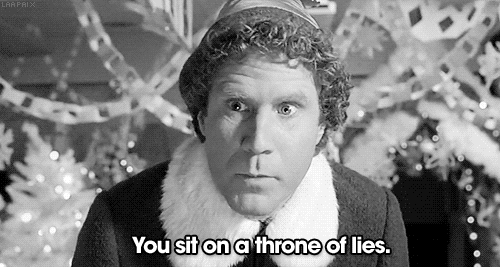 Maybe, until you Google the station and discover it's a low power TV station in Edison N.J., a New York suburb. D-C claims an audience of 50,000 watched the celebrity content on WDVB. How they can say this is unknown, since low power TV station audiences aren't measured.
Most all of the airings on the same report appeared at 5:00 AM on ION network; again, impressive… until you probe.
The airing was on a program presenting a lame mash up of PR video content. This particular show has been around for years, airing on an ION time slot reserved for Ginsu knife infomercials.
Dewey-Cheatum Media pays the show's producers to air the content so D-C can tell agencies it appeared on a "network" with affiliates nationwide.
D-C does this because it is much easier and more lucrative than actually doing the hard work of booking earned media, as we do.
Dewey-Cheatum Media is engaged in other such shenanigans. For example, its report details an audience of hundreds of millions of web "users" at everything from MSN.com and HuffPo to redeyechicago.com.
This is clever, because D-C never directly says the content appeared on any of these web sites, but the casual reader might be fooled into thinking it did. We searched for the content on a number of them and, found nothing.
Dewey-Cheatum isn't done with this extraordinary report. It claims another 580 million "potential viewers" under "Viral/Social Media Sites," including Facebook, YouTube, Twitter and many more. Again, D-C never states the content appeared on any of these sites either (and we couldn't find it).
When we looked closely at D-C's report, something important was missing…something most all of our agencies want; in fact, something many agency clients demand: earned media placements.
There were none. Zero. Nada.
By comparison, our satellite media tour for the same client generated an authentic, verifiable 8 million viewers and listeners.
If you want to believe Dewey-Cheatum Media delivered 289 MILLION TV viewers, you will also have to believe ION has a bigger audience than CBS, NBC and ABC COMBINED.
Now, here's the important question: will YOUR client believe it?
You can let us help you dazzle your client with brilliance, ladies and gentlemen, or you can let Dewey-Cheatum Media baffle 'em with bullfeathers - and run the risk of damaging your client relationships.